Playa Blanca is the most southerly resort on the island of Lanzarote, it is approximately 37 kilometres from the island's capital Arrecife and some 33 kilometres from the Airport
Playa Blanca is a town that belongs to the municipality of Yaiza, with more than 11,000 inhabitants. Due to its variety of hotels and restaurants, its marina and its incredible beaches. Playa Blanca is undoubtedly a perfect destination for a vacation for the whole family.
The former fishing village offers a selection of golden beaches, two small water parks, seafront restaurants galore, a marina and a port (with ferry connection to the nearby island of Fuerteventura).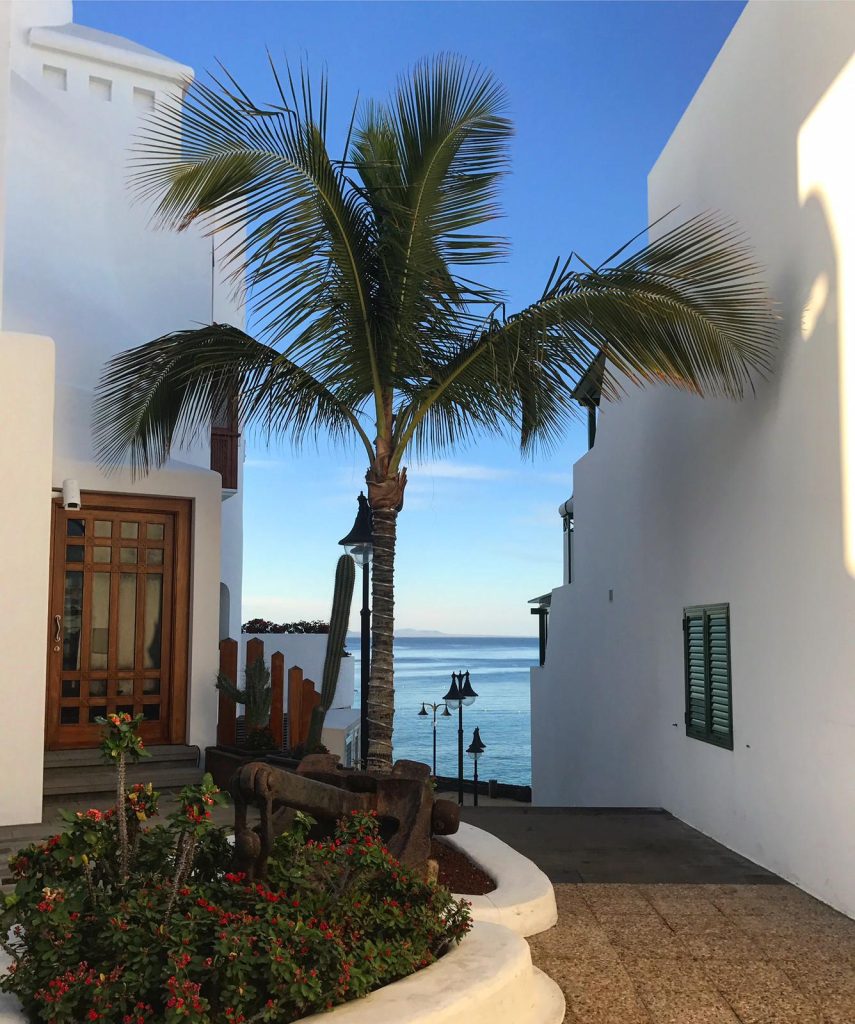 Restaurants and Nightlife
Although Playa Blanca doesn't have the reputation for the nightlife, there are still plenty of disco and sports bars, The Marina Rubicon offers some more sophisticated Jazz and Cocktail bars if Karaoke or Dance music aren't your thing.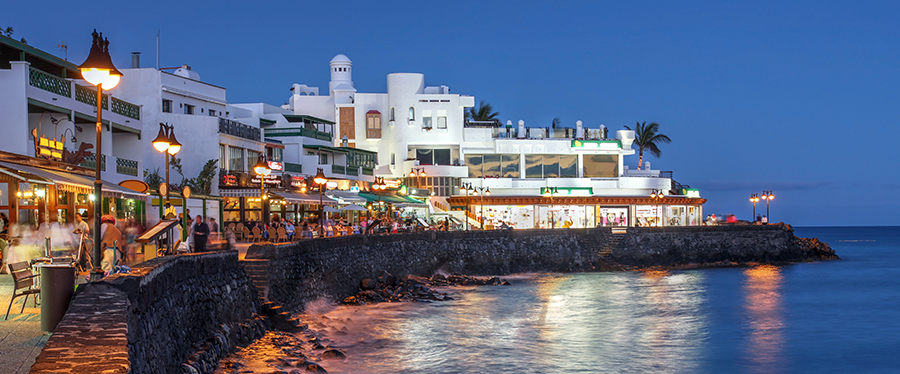 The highest concentration of restaurants is along the seafront near the centre of town. There are many others, mainly along the coastal promenade, marina and in the town centre. Faro Park, a residential area at the far west of the resort, also has a good selection of bars & restaurants.
Beaches
There are 4 beaches in Playa Blanca:
Dorada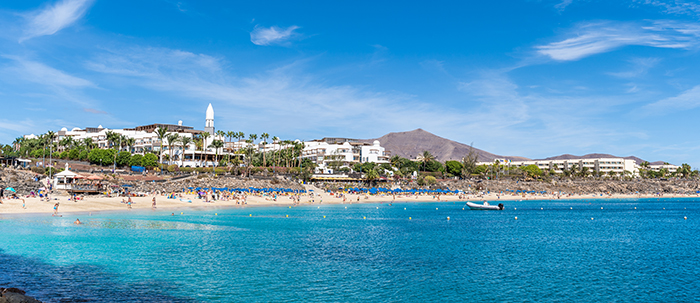 Playa Dorada is the largest central beach in Playa Blanca. Located towards the Eastern end of Playa Blanca through the shopping centre called Cento Comercial Papagayo. This is a large golden sand beach with bars and restaurants surrounding it.
Flamingo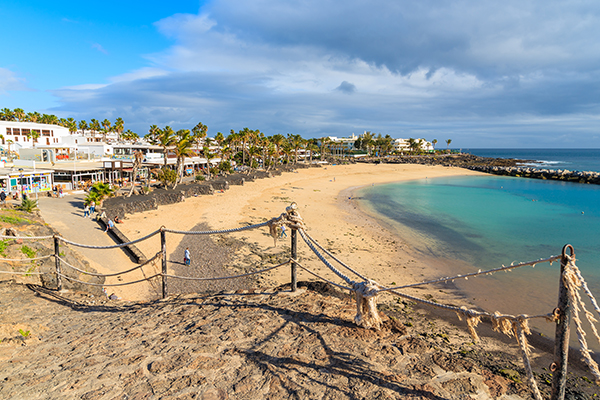 It is the perfect beach for the youngest members of the family because its tranquil waters and fine sand which guarantee hours of fun for the children and peace and tranquility for the other family members.
Papagayo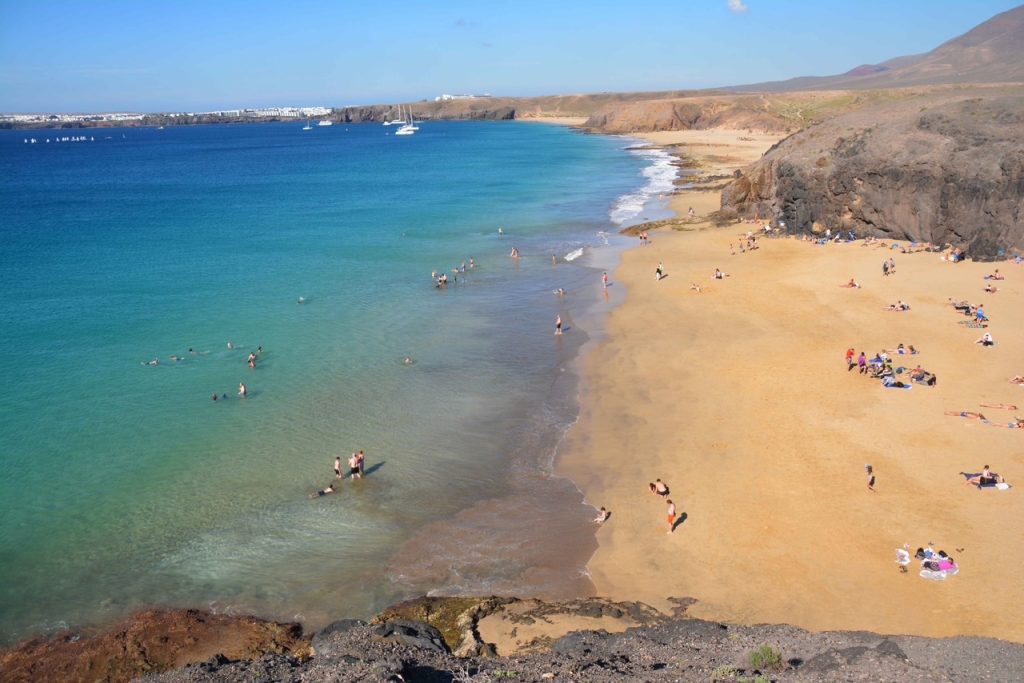 Located in the south tip of the island, its protected coast, together with its majestic silhouette, make it the perfect sun and beach enclave.
Papagayo is part of the Los Ajaches Natural Monument. This area extends from the limits of Playa Blanca tourist area to the most southeastern point of the island.
Five beaches make up Papagayo Beaches: Mujeres, El Pozo, Caleta del Congrio, Puerto Muelas and El Papagayo.
Town

The white beach — from which the town takes its name — has a European Blue Flag for cleanliness and is at the heart of the resort.